Ale Prado | September 5, 2022 | Product Liability
5 of the Biggest Toy Recalls in the U.S.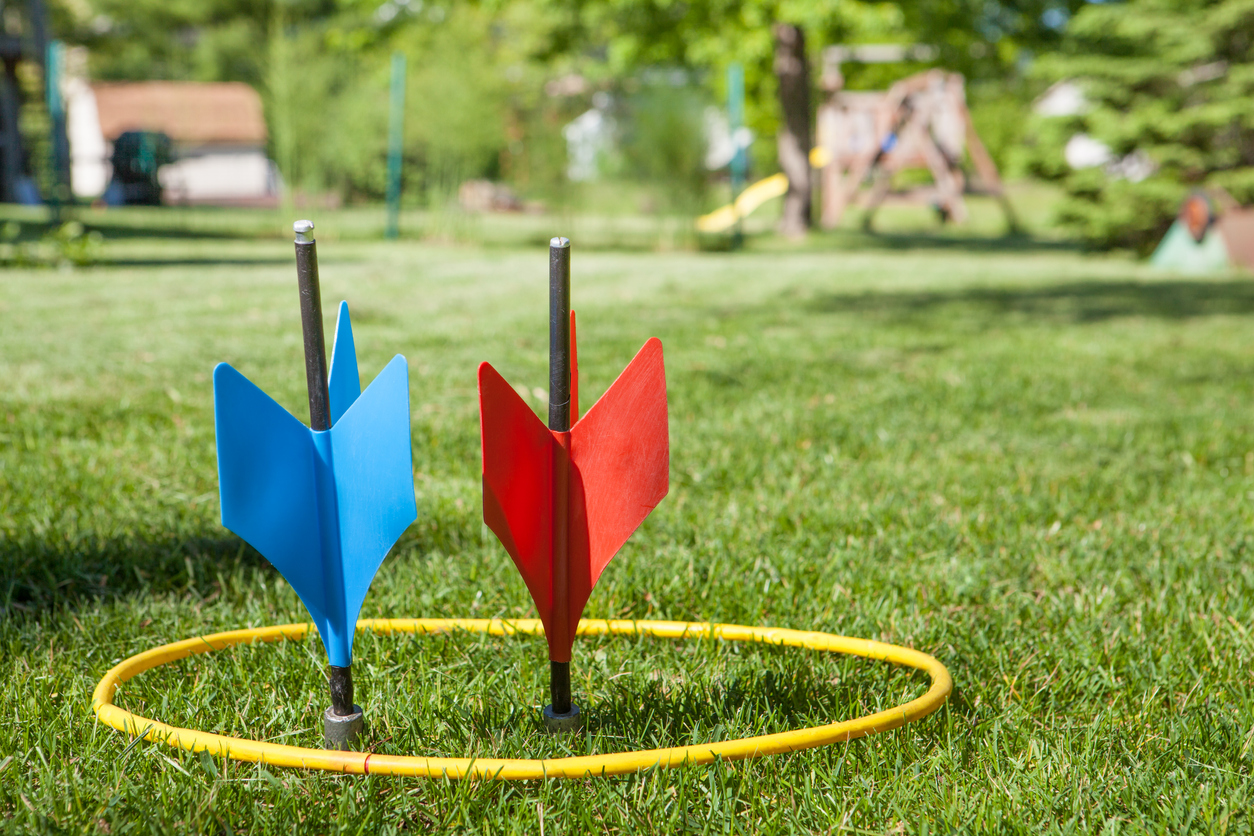 Parents expect the toys they purchase for their children to be safe to use as intended and instructed. They trust that safety measures and quality control regulations are in place to ensure that the toys manufactured and sold are safe. Unfortunately, that is not always the case.
Numerous children have been injured or killed by dangerous toys. The hazard could be due to a manufacturing defect, design flaw, or incorrect or inadequate instructions and packaging.
Below are five significant toy recalls in the United States.
1. Lawn Darts
Lawn darts is a game involving four large darts about 12 inches long and two targets. The rules are similar to cornhole. You try to get an object in the target by throwing it.
However, instead of bean bags, lawn darts had sharp metal points. The points can cause severe injuries, including skull punctures. As a result, the Consumer Product Safety Commission (CPSC) banned the sale of lawn darts in the United States in 1988. In addition, the CPSC urges anyone who finds lawn darts to destroy or discard them immediately.
2. Easy-Bake Ovens
Roughly a million Easy-Bake Ovens were recalled in 2007 because children could insert their hands into the oven, posing burn hazards and entrapment. Easy-Bake Ovens were recalled twice that year. One child had a partial finger amputation.
At the time of the notice from the CPSC, there had been 249 reports of children's hands or fingers being caught in the oven's opening. Seventy-seven (77) reports included burns, with 16 reports of second and third-degree burns.
3. Mattel Toys Containing Lead
In 2007, Mattel recalled 436,000 toy cars manufactured in China because of lead contamination. The toys were a promotion for the film Cars. The lead paint covering the cars is banned in the United States because of known health risks.
In addition to recalling the toy cars, Mattel recalled 18.2 million toys because the small, powerful magnets were a choking hazard to children and could harm children if swallowed.
4. Cabbage Patch Snacktime Kids Dolls
Parents went to great lengths to find Cabbage Patch Dolls for their children. However, there was a time when parents could not get rid of a specific type of Cabbage Patch doll fast enough.
In 1997, Mattel recalled the popular Cabbage Patch Kids® Snacktime Kids dolls after complaints of fingers and hair being caught in the doll's mouth. The Snacktime dolls "ate" small plastic snacks. An internal motor pulled the snack into the doll's mouth.
However, the motor came on whenever any object was put into the doll's mouth. Furthermore, there was no way to shut down the motor in an emergency.
5. Aqua Dots
Aqua Dots were sold as arts and crafts items for children. However, in 2007, roughly 4.2 million units were recalled by Spin Master.
The coating on the beads contained a chemical that could turn toxic when swallowed. As a result, children who swallowed the beads could have seizures, develop respiratory depression, and become comatose. The CPSC received reports of children vomiting or slipping into a comatose state after swallowing the beads.
A study released in 2008 claimed that 1,4-butanediol (BD) had been used instead of the more expensive 1,5-pentanediol (PD) to manufacture the beads. 1,4-BD metabolizes after ingestion into gamma hydroxybutyrate (GHB), commonly known as the "date rape drug."
Check to See if Your Children's Toys Have Been Recalled
The CPSC lists recalls on its website. It also has a search feature for consumers to search for recalled products.
A St. Petersburg product liability lawyer can help you review your legal options if your child was injured or died because of a defective toy. Your child could be entitled to substantial compensation for their injuries and damages.
Your child could be entitled to economic and non-economic damages, including:
Physical, mental, and emotional pain and suffering
Developmental delays
Cognitive, physical, and emotional impairments
Scarring and disfigurement
Occupational and physical therapy
Past and future medical bills and expenses
Future lost wages and diminished earning potential
Decrease in quality of life and loss of enjoyment of life
The value of the damages depends on numerous factors. A St. Petersburg child injury lawyer will help you retain medical experts and financial professionals who can accurately determine the extent of your kids' injuries and damages.
Additionally, filing a product liability lawsuit calls attention to the negligence and wrongdoing of toy manufacturers.
Holding manufacturers liable when their products cause injuries can help deter them and other companies from risking children's lives by cutting corners and overlooking safety concerns.
Contact Our Product Liability Law Firm – Lopez Law Group Accident Injury Attorneys
An experienced St. Petersburg product liability lawyer will have the resources to investigate the claim and gather evidence, including hiring expert witnesses to assist with the case. Your St. Petersburg injury lawyer will handle the legal aspects of your case while you focus on recovering and healing from a traumatic event. 
Contact a St. Petersburg product liability lawyer at Lopez Law Group Accident Injury Attorneys and schedule a free case review today.

Lopez Law Group Accident Injury Attorneys
700 7th Ave N Suite B
St. Petersburg, FL 33701
(727) 933-0015